September 3-5, 2005
--
Long Beach Convention Center, Long Beach, California
Can't find it?
Site Index
Questions?
Contact Us

Guests
Daisuke Moriyama
|
Koichi Ohata
|
Masaki Asai
|
Naoko Matsui
|
Rex Navarrete
|
Seiji Mizushima
Pacific Media Expo will be hosting industry luminaries from both sides of the Pacific. These guests will be promoting their latest projects and conducting panels to answer questions from their fans. In limited instances, they will be providing autographs as well.
Koichi Ohata
Director Guest of Honor
Pacific Media Expo is happy to welcome back to the United States an old friend from the early days of Anime Conventions.
Koichi Ohata
will be appearing as a Director Guest of Honor.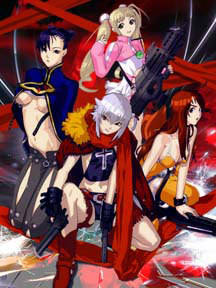 Mr. Ohata started his career as a mecha designer. He worked on classics such as Gunbuster, Project A-Ko 3: Cinderella Rhapsody, Mobile Suit Gundam: Char's Counterattack, MD Geist, Dangaioh, and Borgman. He quickly proved his skills as a director working on titles like Genocyber, MD Geist, and now the hit FUNimation series Burst Angel.
Seiji Mizushima
Director Guest of Honor
Mr. Mizushima
has directed a number of hit shows including
Dai-Guard
,
Slayers Next
, and
Shaman King
(which appears during the
4Kids TV
programming block on the Fox network). He has built a loyal audience through the TV series
Fullmetal Alchemist
, shown in the U.S. on Cartoon Network during Adult Swim. He was also the director of the critically acclaimed
Fullmetal Alchemist
movie that debuted in Japan in July 2005.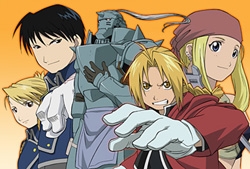 Naoko Matsui
Voice Actress Guest of Honor
Ms. Matsui
is one of the most prolific voice actresses in the industry.
Her character roles include
Rem
from
Dream Hunter Rem
,
Inez Fressange
from
Martian Successor Nadesico
,
Dorothy Catalonia
from
Mobile Suit Gundam Wing
,
Roux Louka
from
Mobile Suit Gundam ZZ
,
Rally Vincent
from
Riding Bean
,
Katsumi Liqueur
from
Silent Mobius
,
Pai Chan
from
Virtua Fighter
,
Akane
from
Kimagure Orange Road
and
Hanben
from
Wild 7 Another
.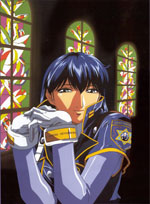 Ms. Matsui has also appeared in numerous other titles, including Naruto, Ranma 1/2, 3x3 Eyes, Case Closed (Detective Conan), Mobile Suite Gundam 0083, Windaria and Urusei Yatsura.
Masaki Asai (APSY)
Modeling Guest of Honor
Mr. Asai
was born and raised in Osaka where he was surrounded by Japan's largest garage kit companies. At the age of 18, he made his debut as a modeler at
Volks
. Two years later, he joined the modeling studio
Heavy Gauge
. He soon became a freelance modeler and created models for
Samurai Showdown (SNK)
and
Variable Geo (TGL)
. In 1999, Mr. Asai released
Mister Nou (Tiger Mask)
with
Kaiyodo
. That same year, he joined
Toytribe
and sculpted
Vash the Stampede
and
Nicholas D. Wolfwood (Trigun)
.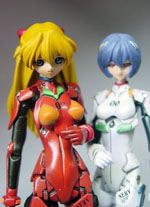 Mr. Asai soon began making limited edition bonus extras for manga and DVD's such as Chii (Chobits) and Nadia (Secret of Blue Water). His other figurines included characters from Hitsuji no Uta (The Lament of a Lamb, Sheep's Song), and Tengoku (Heavenly Prison). In 2003, Mr. Asai sculpted Ray Kyaseal (Phantasy Star Online). He has also created minor production resin kits for the following figurines: Ayanami Rei and Souryu Asuka Langley (Neon Genesis Evangelion); Kiriko Cupie (Votoms); Keroro (Keroro Gunso, Sergeant Frog); Saber (Fate).
Mr. Asai will be bringing samples of his work to Pacific Media Expo for display. They will be hosted within the Gallery of Fantastic Art exhibition in the Exhibit Hall.
Rex Navarrete
Comedian Guest of Honor
Rex Navarrete
, the
Premiere Filipino American Comedian
, is arguably one of the most successful Asian American comedians in the United States. After his groundbreaking comedy albums in 2003,
"Badly Browned"
,
"Husky Boy"
and
"Bastos"
, fans saw the release of his very first live comedy DVD,
"HELLA PINOY"
. Shot in San Francisco, this extensive video project showcases over a decade of the work for which he is well-known, and it is also the first solo DVD live comedy show to feature a Filipino American standup comic. Rex's
second and upcoming DVD
,
"Badass MADAPAKA!"
, is scheduled for release in October 2005.
Rex will be performing
two live shows
exclusively for members of PMX, on Saturday and Sunday night at 7:00 PM in the Long Beach Convention Center, Room 104.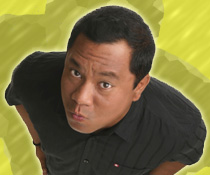 Daisuke Moriyama
Manga Artist Guest of Honor
Mr. Moriyama
is the creator behind the critically acclaimed and widely popular
Chrno Crusade
manga, now being distributed by
AD Vision Comics
. The
Chrno Crusade
anime has been a best seller in the United States and is also distributed by
AD Vision Films
.
The works of this imaginative artist are available for
exhibit, sale, and auction
at PMX.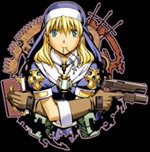 © 2004-2005 Pacific Media Association. All Rights Reserved.
Images are copyright of their respective owners. Used with permission. All information subject to change.