September 3-5, 2005
--
Long Beach Convention Center, Long Beach, California
Can't find it?
Site Index
Questions?
Contact Us

Events
Action Theater
|
Anime
|
Asai Exhibit
|
Asian Cinema
|
Charity Auction
|
Club PMX Dances
|
Concerts
|
Cosplay
|
DreamWorks Trailer Park
|
Exhibit Hall
|
Indie Films
|
Karaoke
|
Moriyama Exhibit
|
Panels & Workshops
|
Programming Schedule
|
Twisted Tea Party
Programming Schedule
Click here to see the preliminary programming schedule.
Warning: The programming schedule is subject to change. Please check back often for updates.
Find programming rooms by checking the Location page for convention maps.

Exhibit Hall
Pacific Media Expo hosts a unique blend of dealers representing the best of Asian media and lifestyle. The Pacific Media Expo Exhibit Hall will be your one stop shop for everything around the Pacific Rim. Under one roof, you'll find exhibitors, professional wrestling, airsoft, the Gamers Lounge, Artists Market, and the Daisuke Moriyama Exhibit (hosted by the Gallery of Fantastic Art).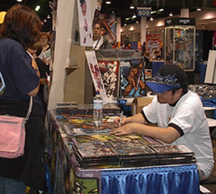 Panels and Workshops
PMX will have a full array of panels featuring guest speakers, industry insiders and fan evangelists. Come hear our guests and industry leaders talk about their past efforts and new projects. Find out when your favorite titles will be coming to market and learn the inside story on how the industry works. Expect to see fan panels covering topics as diverse as Asian street fashion, running a fan website, animation cel collecting, costuming and much more.
Check out our Live Programming page for the details!
Presenters:
please see our
Industry Member Information
page.
General discussion:
visit our
Event and Panel Programming Forum
.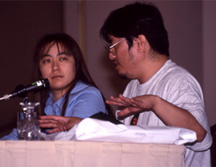 Independent Film Festival
The PMX Independent Film Festival features unbounded works that address Asian issues and culture, or the Asian artists themselves. A broad variety of artistic pieces will be screened throughout the festival.
Submissions are now closed. Please see our
Indie films page
for a preliminary list of this year's entries.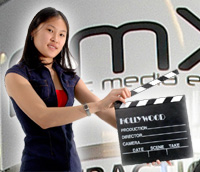 DreamWorks Trailer Park
Take a peek at
DreamWorks SKG
's upcoming slate. Highlights will include a behind-the-scenes at
"Wallace & Gromit - The Curse of the Were-Rabbit"
(in theaters October 7th) and clips from
"Casshern"
(coming in 2006)!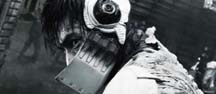 Anime Video Rooms
If you love anime, PMX is the place to be! We will have a video room dedicated to bringing you the best in anime, representing the newest releases from both the US and Japan.

Concerts
Pacific Media Expo is proud to host its annual
concert series
highlighting some of the best musicians from the Pacific Rim. Pacific Media Expo hopes to showcase both Asia's most gifted performing artists as well as up-and-coming Asian American musicians.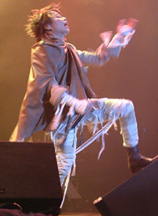 Karaoke
PMX's
Karaoke
room keeps the crowds running away in horror and running back for more. Here is your chance to take your act out of the shower and onto the stage with a proper microphone! Sing along to your favorite C-Pop, J-Pop, J-rock, K-Pop, OPM or anime tunes. Bring your own CD or take a chance with our
karaoke database of mystery
.
Earplugs sold separately.
The PMX 2005 Karaoke Contest will begin at 6:00 p.m. on Saturday, September 3. It will take place in the Regency Ballroom C of the Hyatt Hotel. The rules for the contest can be found
here
.

Action Theater
For those seeking a good thrill, or a good fight, PMX will be hosting demonstrations by both martial artists and stuntmen.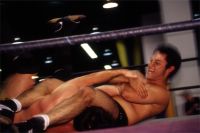 Asian Cinema
Martial arts films have been revitalized by computer effects, but gripping thrillers like the American remakes of
Dark Water
,
The Grudge
, and
The Ring
are opening doors to a whole new world of innovative filmmaking from Asian producers.
Hugely successful cult films like
The Audition
,
Ichi the Killer
, and
Battle Royale
keep pushing boundaries. See a mix of the hottest new films and modern genre classics.
Click here
for details (schedule, synopses, images, trailers, and credits). The film program is organized by
Cine-East
.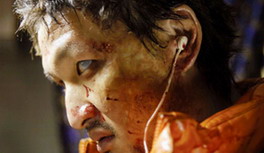 Club PMX
Looking for a place to shake your tailfeathers? Then Club PMX is the place to be. Club PMX is the hottest all-ages dance spot for you to get your groove on. Representing on the turntables will be local favorites DJ Virman (Power 106), DJ Tw-e-k (house/trance) and DJ D.Nutt (hip-hop, pop, anime, Asian), among others. Live performances include Q-York, Philein, Di Gi Charat and Yousei Teikoku. Doors open at 8 p.m. Saturday and Sunday. Why sit home alone when you can be at Club PMX?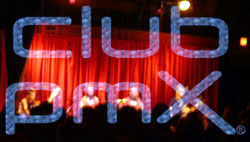 Cosplay Festival (CosFest)
CosFest is our Official Cosplay Competition! 3pm - 6pm, Concert Hall, September 4, 2005 (
Seating information TBA
). Everyone is encouraged to attend this well-loved event! This will truly be a cosplay extravaganza, with great skits, special performances, and amazing costumes.
Take it to the next level and enter the PMX CosFest and compete against your fellow fans for cash and prizes! Rules and entry information are available now on the
Cosplay
page. Please review them to get more information on this dynamic and exciting event. Start thinking about who you want to be, and be ready to enter! You can ask questions on our
Cosplay Forum
.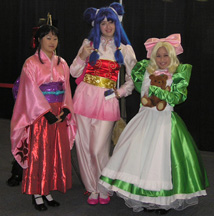 Twisted Tea Party
The Twisted Tea Party (Gothic Lolita Event) is where you and your team can strut your stuff in costuming to presentations skills. The goal of this event is simple. Create a living exhibit of a Lolita Tea Party complete with backdrops, costumes, and props. It can be any genre. Cute Loli, Morbid Loli, or invent your own. This is a great opportunity for budding costumes, interior, and visual communication designers in a rare opportunity to combine their forces to create a stunning exhibit, and add a very unique entry to your portfolios. Basic materials such as tables and chairs/benches will be provided upon request, and we'll even flip the bill transporting your scenery/props to and from PMX. Press is invited to the event. Lastly, there will be a prize of $100 to the best over all exhibit.
Click here
for more details on this new event.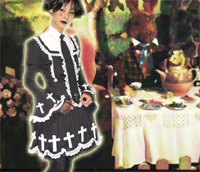 Charity Auction
PMX will host the
Heroes for Hope Charity Auction
with donations from the leaders of the industry. All proceeds will go to the pediatrics unit at
City of Hope
, so bring your wallets and be prepared to bid on one of a kind items!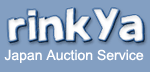 Throughout the year, PMX and Rinkya will offer additional items to the general public, benefiting Heroes for Hope.
Daisuke Moriyama Exhibit
Pacific Media Expo is proud to honor the
Gallery of Fantastic Art
(
GoFa
) for its contribution to the artistic community. This year at PMX,
GoFa
is hosting a display of artwork by
Daisuke Moriyama
, one of the hottest manga artists to hit the United States.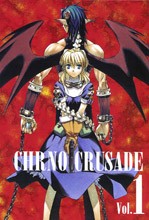 After the Chrno Crusade manga developed a cult following and was picked up by AD Vision Comics, its success quickly led to a Chrno Crusade anime, which was also picked up by AD Vision Films and soon became a top selling hit in the United States.
Mr. Moriyama's works will be available for sale at the GoFa booth, and several pieces will be donated to the Heroes for Hope Charity Auction, held during PMX.
Over the past decade GoFa has had a significant influence on the public's perception of anime and manga. GoFa has sought to elevate everyday anime and manga images to the form of high art.


GoFa has served as a cultural ambassador for Japan's greatest pop culture artists. Their staff has traveled around the world, exhibiting in cities like New York, Los Angeles and London to promote artists such as Takada Akemi, Kia Asamiya, Murata Range, Shou Tajima, Yutaka Izubuchi, Yoshitoshi ABE, Yuki Kanaya, Jun Suemi, Hidetaka Tenjin, Kinu Nishimura, Akira Yasuda, Shinkirou and Kenichi Ishibashi.

Masaki Asai (APSY) Model Exhibit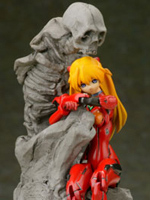 Mr. Asai will be bringing samples of his work to Pacific Media Expo for display. They will be hosted within the Gallery of Fantastic Art exhibition in the Exhibit Hall.
© 2004-2005 Pacific Media Association. All Rights Reserved.
Images are copyright of their respective owners. Used with permission. All information subject to change.