September 3-5, 2005
--
Long Beach Convention Center, Long Beach, California
Can't find it?
Site Index
Questions?
Contact Us

The Crossroads of Asian Pop Culture
Pacific Media Expo (PMX) is a new generation of convention for a new generation of fans! PMX brings the cutting edge of Asian entertainment to America, whether it is the newest anime from Japan, the hottest bands from the Pacific Rim, or the most creative fusion of sports and martial arts in Hong Kong history. PMX seeks to create an entertainment community for artists, industry, and their fans.
Things to See and Do at PMX
Pacific Media Expo is hosted by the Pacific Media Association, Inc.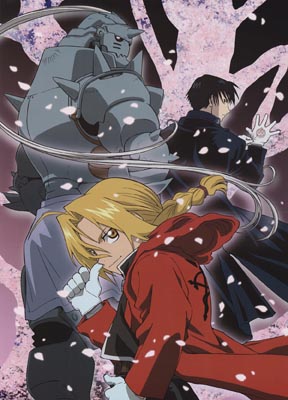 Convention Sponsors
Retail Sponsors
---
PMX 2006 Date and Location Set!
The long wait is over!
Get your costumes ready! PMX 2006 will be held on October 28-29, 2006 at the LAX Hilton! Just in time for Halloween! It's going to be an exciting fun-filled weekend so visit the website often for the latest and greatest news and tell your friends!
---
// Get Your PMX Fix Every Month!
Just when you think you needed to wait one year...
Don't fret! The tireless and talented staff of PMX are happy to bring you PMX Monthly, the post-convention monthly newsletter highlighting the best of Asian and Asian American pop culture from all over the world. PMX Monthly is free!
Subscribe by emailing asianamerican@pacificmediaexpo.com or go to the PMX Monthly page to download your free copy now.
---
// Thank You for Attending PMX 2005
PMX 2005 is over!
PMX would like to thank everyone who attended this year, including our Guests, Exhibitors, Industry, Press, Staff, and especially those who were impacted by the gas prices and transit disruptions in the wake of the Hurricane Katrina disaster.
Please donate and do what you can to help:
Habitat For Humanity
,
Network For Good
,
Red Cross
,
Salvation Army
---
// PMX News and Updates
Contest Winners
Click
here
for the list of
CosFest Winners
.
The Twisted Tea Party Hostess' Prize went to
Dancing Shadow
for their entry "
Mary's Mad Tea Party
".
Stay tuned for more memories and information about PMX 2006!
Older News and Updates
---
At-Con Newsletter
© 2004-2005 Pacific Media Association. All Rights Reserved.
Images are copyright of their respective owners. Used with permission. All information subject to change.